Which ChartSyles are available within Microsoft Excel? That was one of my questions when I was creating a tool that creates charts of data. But I couldn't find a list with all the available charts. It become even more strange when I checked the class property because it state: "An integer from 1 through 48 that represents the style of the chart." But I found a example online which was using the chart style 301, and that is clearly not between 1 and 48. Therefore I created an overview with all Microsoft Excel ChartStyle which can be used in C#.
Within the Excel overview a list with different ChartStyle are displayed. Each chart has the used ChartStyle in the title. The overview can be downloaded here.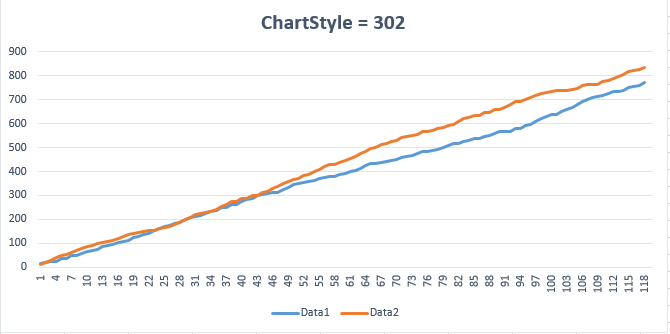 The following ChartStyles are available:
Hopefully this can be useful to pick the right chart for your project. When you have a question or comment please leave them below.